The New Moon in Cancer Spiritual Meanings Are All About Being In Tune With Your Feelings and Creating New Beginnings. This months new moon is in the zodiac sign of Cancer.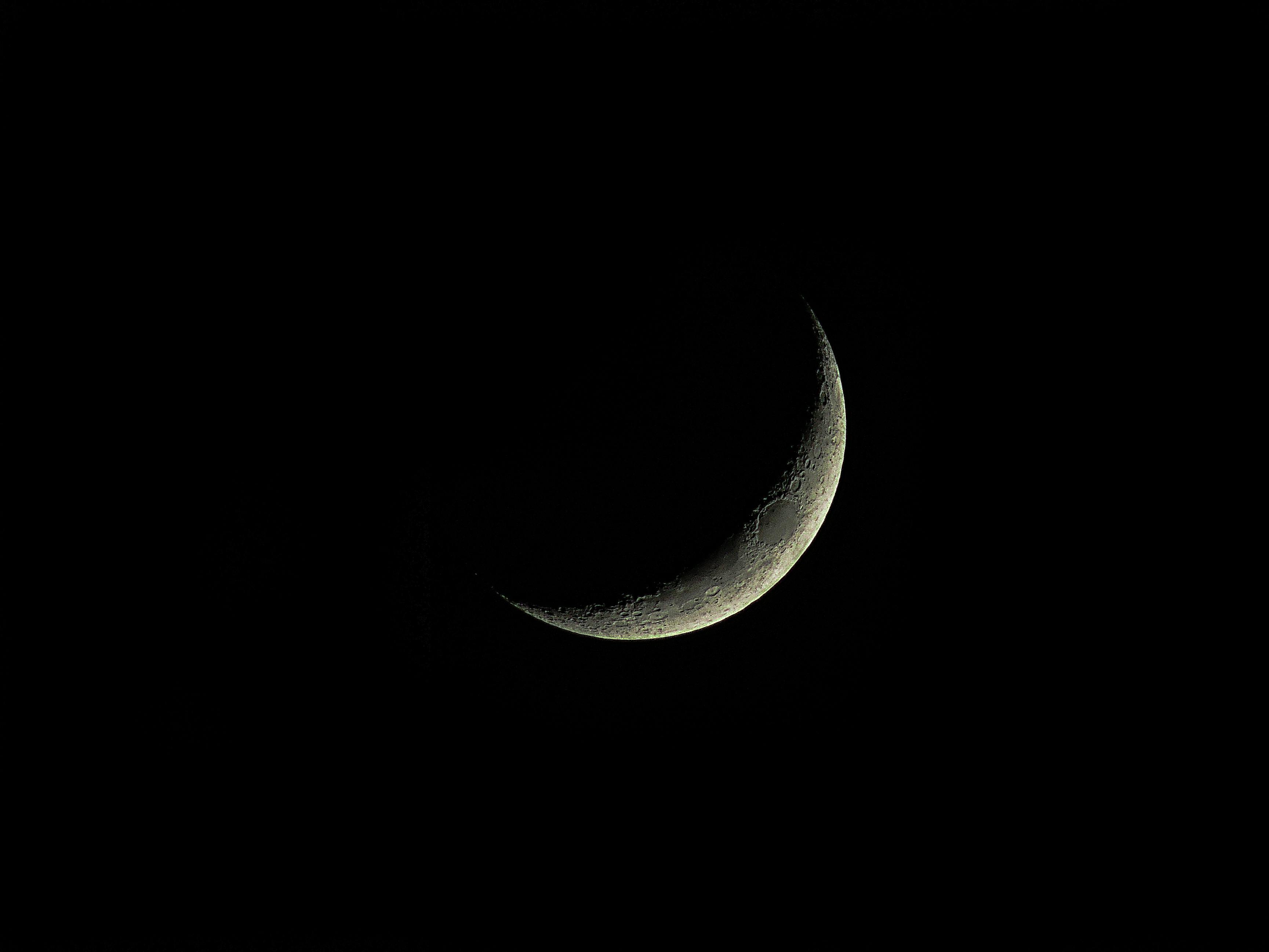 New Moons And You
If you are interested in astrology and want to know more than just whether your sign is compatible with your crush's or not, then you might be curious to know more about the moon cycle and how it could affect you.  New Moons in astrology represents a time to set intentions for things you'd like to create, develop, cultivate, and manifest each month you get a fresh start in every area of your life depending on the sign the new moon moves into.
For Centuries farmers all around the world have been known to plant their crops by the cycles of the moon. The moon moves rapidly through the constellations of the zodiac, and aligns with the Sun (conjoins) once every 29 days. This time is called the New Moon, and is that period of time when the moon cannot be seen in the night sky.
In America, farmers consult the annual Farmer's almanac, which supplies the dates and phase of the Moon to determine the best time to plant their crops in order to ensure the greatest yield.  Becoming aware of each New Moon cycle works similarly to planting crops because it represents a time to start a new cycle of growth.
For example, if you wanted your hair grow more quickly and fuller, then have it trimmed and begin a new hair regime when the new moon is in Aries, because Aries rules the head, hair included 🙂 If you want you fingernails to grow longer and strong, have manicures or nail treatments done on the day of the new moon in Gemini ( Gemini rules the hands).
Anything initiated on these days will be met with rapid growth: a business venture, a relationship, a creative project etc. New Moons are fruitful for strong new beginnings.
New Beginnings
In addition to the new moon occurring on the 12th, there will also be a partial solar eclipse that day. The cancer energy that surround the new moon in cancer will be intensified. The July 2018 solar eclipse signals the right time to transform something in your life holding you back from happiness and success, This is the ideal time to make a fresh start, so write your new goals down on a sheet of paper.
Some examples of intentions/wishes to implement around the new moon are in Cancer, The Crab involve the area of transformation around the home front and your emotional well being. Its interesting that once you start to become aware of these cycles you notice how the energy fuses to your everyday life.
For instance, when the Sun moved into the sign of cancer which represents home, family, foundations etc. Some of my focus begin to shift towards my family environment, I have four younger brothers and I was/am spending a lot of time talking with them on the phone more than usual, Then it was a holiday and my family came together to celebrate and spend time together at my parents house.  I was looking for a new place to move but the options were limited in my area, and I realized that I needed to extend my lease but, started to think of new ways to create a "fresh start" and bought new furniture and now I'm all over pinterest going through home design ideas.
Its important to know that the moon in cancer indicates the area of emotional satisfaction, how we respond emotionally to our surrounding environment. The moon also represents how we comfort and nurture ourselves, The unconscious part of our personality, or the part that we only share with close and trusted friends and family. The moon in cancer is a maternal love rather than romantic love. Its protective and seeks ways to provide security.
Grab Your Sheet of Paper and Get To Writing. Here Are Some Sample Intentions/Wishes for when the new moon is in Cancer.
Cancer rules foundations, Including
Your Home Base/Home
Family
Gut Instincts
" I wish to easily, attract, recognize and purchase the right happy home for me"; I want to attract, work with and list with the right real estate broker who sales my home easily at a price that I am happy with"; " I want to easily find myself refinancing  my home at the right time with an institution that gives me a great deal"; "I want to easily find myself filling the atmosphere of my home with music, sweet scents, delicious food and other accents that brighten the mood"; "I want to find myself spending more time with my family".
Cancer Rules Safety, Including
Security
Feelings of belonging
Protection
Tenacity
Financial Security
"I want to easily find myself handling my finances in ways that create a stable base I can count on"; " I want to feel an overriding sense of security in every area of my life"; " I want to easily find myself interacting with (Insert Name) in a way that gives me a sense of happy belonging"; " I want to easily find myself protecting myself in wholesome ways.'
Cancer Rules Processes, Including
Training and Practicing
Early Childhood Conditioning
Growth
Nurturing New Beginnings
"I want to become aware of my early childhood conditioning in a way that frees me from unwholesome patterns/behaviors"; " I want to easily find myself joyously learning and growing from all significant events that happen in my life"; " I want to consciously and consistently practicing positive new approaches in my relationships"; " I want to easily find myself successfully training for( Insert Desire)"; " I want to easily find myself embracing the process of my own expansion and personal growth."
Cancer Rules Emotional Closeness, Including
Caring
Empathy
Vulnerability
Intimacy
"I want to easily find myself experiencing a reciprocal feeling of caring in my relationships with others"; " I want to easily find myself asking for help in a way that is empowering for myself and others"; " I want all fears of intimacy totally lifted from me"; " I want to experience empathy and constructive emotional closeness with others"; " I want to easily find myself being vulnerable in a way that evokes positive acceptance and support from others."
Cancer Rules Feelings, Including
Changing moods
Awareness of own feelings
Sensitivity to others feelings
Tenderness
Awareness of needs
" I want to consciously find myself communicating my feelings in a responsible, appropriate ways"; " I want all moodiness easily lifted from me"; " I want all nonconstructive, overemotional responses easily lifted from me"; " I want the tendency to be ruled by my moods easily lifted from me"; " I want to easily find myself consciously aware of the feelings of others"
Cancer Rules Nurturing, Including
Being Supportive/ Accepting Support
Food
Mother
Close Family Relations
Taking Care of Others
Being Taken Care of By Another
" I want all self destructive habits around food easily lifted from me" "I want to find foods and enjoys foods that are nourishing to me" I want to experience the satisfaction of mutual emotional nourishment in all my relationships"; " I want to easily find myself spending time with my mother that create an experience of mutual understanding"; " I want to find myself avoiding taking care of others at my expense"; "I want to find myself taking care of ( Insert Name) in a way that is also healthy for me."
Cancer Also Rules Excessive Self Protection, Including
Clingeness
Feelings of Security
Possesiveness
Overly Cautious Behaviors
Fears of Rejection
A Lack of Definite Goals
" I want the habit of clinginess totally lifted from me"; "I want the urge to possess others replaced by awareness of a deep sense of security within myself"; "When caution interferes with my success, I want hesitation easily lifted from me"; " I want to easily find myself free from ( insert name/s) games." " I want to easily find myself defining goals that empower me to rise above current limitations."
In Matters of Health, Cancer Rules
Breast and Chest Cavity
Pancreas
Stomach, Stomach Gas, And Ulcers
Tumors
"I want to easily find myself taking action that leads to my successfully restoring my ( Body area ruled by cancer) to perfect health and beauty";" I want to easily attract, recognize, and begin working with the right healers for me that restore my ( Body area ruled by cancer) to perfect health"; " I want to easily find myself attracting right information that leads to a total healing of my tendency to ( body distress associated with cancer)
In summation, These are some examples that you can start with or hopefully some inspired you to create your own. Keep in mind that cancer is a water sign and that means that a lot of feelings will be coming up.  We're currently in the midst of the Cancer Solar Season and with the new moon approaching the days surrounding (within 3-4 days on either side of the new moon including the solar eclipse) will be drenched with feelings, the sun and moon working in tandem will make sure that we pay attention to our feelings and our comfort zones. If you've been contemplating changes this is a really great time to get your head and heart on the same page.